About BL ACCIDENT LAW In Gilroy, La Verne, San Clemente & Apple Valley
If you have been injured in an accident, you want someone who has years of experience representing others to represent you. The lawyers representing our company have only the interest of our clients in mind always and they make a commitment to you when they agree to take your case. Many clients who we represent have been injured due to someone acting in a careless or reckless manner. We all believe that our clients deserve justice and they deserve compensation for their pain and suffering.
When a client trusts us to handle their case, we use our expertise as well as our knowledge of cases we have represented in the past to focus on our client's situation and what their needs are. BL Accident Law in Gilroy, La Verne, Apple Valley & San Clemente has helped so many clients in the past win the justice they deserve from their cases. Our clients have won large settlements running into hundreds and thousands of dollars in compensation and we are ready to win for you.
We have experience in tort laws of California and our legal team can focus our cases based on their personal injury accident, whether it is with a motorcycle, a car, a dog bite, pedestrian accident, public transit accident, a spinal or brain injury, or product malfunction or misrepresentation.
We understand that this can be a very trying time for not just the accident victim but their loved ones too. Many of them suffer with limited mobility and are unable to meet us at our law offices in California. That is why we are flexible and can schedule an appointment at the hospital or at your home, as convenient. Time is crucial here as evidence can be lost that can strengthen your case and that is why we take the time out to visit you and discuss the details.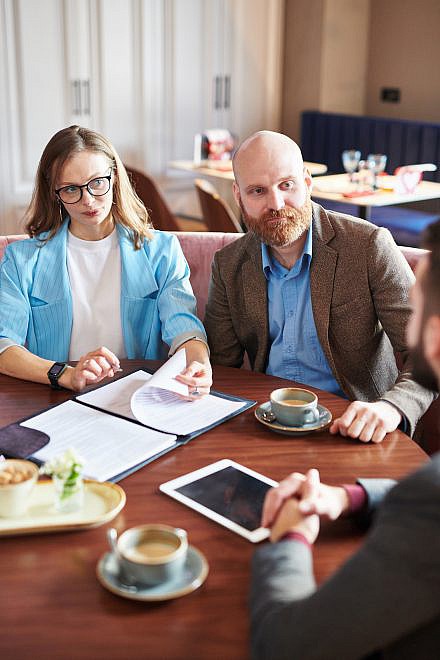 Our legal team is dedicated to our clients and committed to meeting our clients' needs. We take a compassionate approach towards our clients as well as their family to understand their loss and their pain, so we can go to work for them right away.
The fact is, most of our injury claims will and can be settled out of court to avoid a long-drawn-out trial that can be difficult and time consuming. Our clients are great at litigating and negotiating with others in order to get the compensation you need and deserve.
BL Accident Law in Gilroy, La Verne, Apple Valley & San Clemente can help you to maximize the recovery process and we will be there with you every step of the way if you call us today and let's get started on your case. Don't suffer due to someone else acting in a negligent way.
Our business representatives are available for your assistance and can schedule a FREE initial session with one of our expert lawyers. Call us today to know more about ways we can legally represent your rights and help you get justice.