Your pain, our pursuit. Relentless dedication to your cause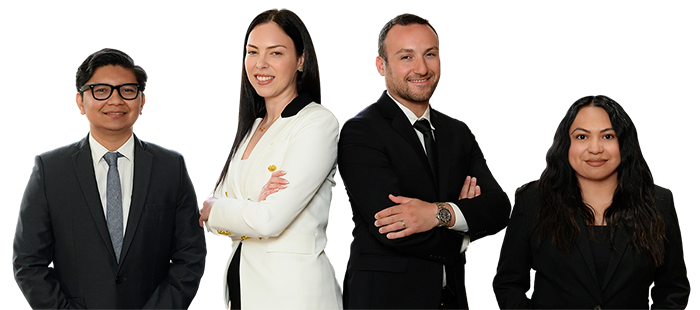 Apple Valley Personal Injury Lawyers
Has an unfortunate event such as a car accident, slip and fall incident, or a pedestrian, bicycle, or motorcycle accident impacted you or a family member? At our personal injury law firm, located in Apple Valley, we fully grasp the severity of your circumstance and the potential uphill journey that may lie ahead.
Picking the correct personal injury lawyers is an essential choice that will have a considerable impact on your capability to obtain the compensation you are entitled to.
For a no-cost no-obligation case consultation, reach us 24/7 or submit a Complimentary Case Evaluation form on our website.
About Apple Valley, California and Car Accident statistics
Apple Valley, California, is a serene town nestled in the Victor Valley of San Bernardino County. With a population of over 70,000, it's known for its picturesque landscapes, peaceful lifestyle, and community-centered living.
However, just like anywhere else, residents and visitors to Apple Valley aren't immune to the risk of car accidents. In fact, the state of California consistently ranks high in national car accident statistics due to its size, population, and heavy traffic conditions. As per the latest data available from the California Office of Traffic Safety (OTS), there were numerous injuries and fatalities due to car accidents in San Bernardino County.
While these numbers aren't specific to Apple Valley, they give a broader context to the potential risk of motor vehicle accidents in the region. These statistics highlight the importance of safe driving practices, adherence to traffic rules, and the necessity for competent legal representation if you find yourself involved in an auto accident.
Remember, if you or a loved one are injured in a car accident in Apple Valley, California, a knowledgeable and experienced personal injury lawyer can help go through the complexities of the law to ensure your rights are protected and you receive the compensation you deserve.
What Are the Benefits of Working with a Personal Injury Lawyer in California
Choosing to hire an experienced personal injury lawyer in Apple Valley when faced with a personal injury claim has numerous advantages. To begin with, a professional lawyer has a deep understanding of the complexities of personal injury laws, regulations, and procedures specific to Apple Valley and the wider California region. When you proceed legally against an insurance company or corporation, they'll do everything in their power to undermine or dispute your claim. Our team will assist you along the way to secure the settlement you are entitled to.
One key area that personal injury lawyers provide value in is the accurate calculation of the compensation you're due. This can be a daunting task, as it involves a comprehensive grasp of the law and several other factors, including medical costs, lost wages, property damages, and non-economic damages such as pain and suffering. 
Further, negotiation with insurance companies can be tricky; they often employ tactics designed to reduce the payout they have to make. Your personal injury lawyer, with their honed negotiation skills, will advocate for you, making sure you get the compensation you rightly deserve.
If your case would go to trial, your lawyer's expertise becomes even more crucial. They will present your case, challenge any opposition, and work diligently towards securing a favorable outcome for you.
Finally, the peace of mind that comes from knowing a professional is handling your case is invaluable. This reassurance enables you to focus on what is truly important – your recovery, while your attorney takes care of all legalities.
Apple Valley Personal Injury Attorney
Why Pursue the Other Driver's Insurance Company?
In California, if you've been involved in a car accident caused by another driver's negligence, you may be entitled to compensation for your injuries and damages. The at-fault driver's insurance company is responsible for covering these expenses, but dealing with insurance companies can be a frustrating and time-consuming process.
Personal Injury Cases We Handle in Apple Valey
Based in Apple Valley, California, Our personal injury law firm is renowned for its robust representation in Motor Vehicle Accidents (MVA). However, our expertise extends beyond MVAs, and we confidently handle slip and fall cases, dog bite incidents, as well as pedestrian, bicycle and motorcycle accident cases, advocating tirelessly for the rights of our clients.
For a free no-obligation claim, contact us anytime or submit a Free Case Evaluation form on our website.
How Do I Know If I Have a Personal Injury Case in Apple Valley
Determining whether you have a valid personal injury case in Apple Valley, California, often relies on several crucial factors. Primarily, we must establish negligence, which is to say, another party acted carelessly, leading to your injury. This could involve a distracted driver in a car accident, or perhaps a property owner who failed to maintain safe conditions, resulting in a slip and fall.
Importantly, your injuries must be demonstrable and directly linked to the incident, whether they're physical like broken bones from a motorcycle accident, or less visible but equally serious like emotional trauma following a pedestrian accident. Medical records and professional evaluations become vital pieces of evidence here.
In Apple Valley, like the rest of California, we also have to consider the concept of comparative negligence. Even if you were partly responsible for the accident, you can still seek compensation, but the final award might be reduced in proportion to your share of the fault.
Lastly, timing is critical due to the statute of limitations. In California, you generally have two years from the date of the injury to file a lawsuit. However, if you were not immediately aware of the injury, the clock might start from the date you discovered or reasonably should have discovered the harm.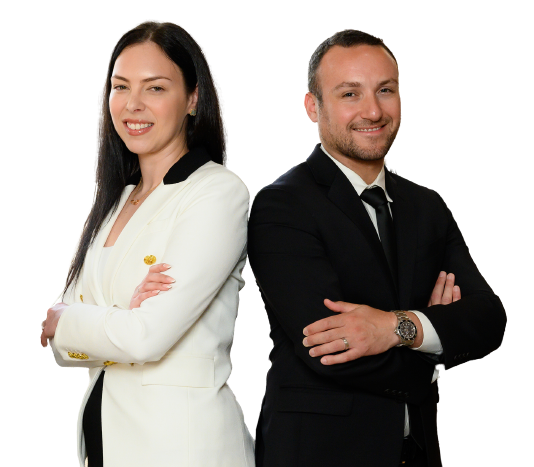 Given the unique nature of every incident, it's often beneficial to consult with a local, experienced personal injury lawyer to evaluate the specifics of your situation. At our Apple Valley law firm, we have the expertise and local knowledge to guide you through this challenging process, helping to clarify whether you have a valid personal injury case.
Picking the proper personal injury lawyers is a critical step that will have a significant effect on your ability to get the compensation you are entitled to. Insurance firms are in the business of earning money and will carry out everything within their power to reduce the importance of your case and even possibly downplay your injuries.
For a free no-obligation claim review, call us 24/7 or submit a Free Case Evaluation form on our website.
Linda B. ★★★★★ Thank you for the fantastic service and comfort you gave us during this unfortunate time. You always made our days more hopeful and brighter. We are thrilled with the result, and can't thank you enough. Appreciate the hard work!!Kyle T. ★★★★★ Braff Law goes the extra mile to help their clients. They treat you as a person instead of a paycheck. They fight for you and help you get the right care that you deserve. They are the best at what they do! 5 stars to the whole team at Braff.Harley L. ★★★★★ This is absolutely the best law firm around! There staff is outstanding and friendly. They will always go out of there way to take care of you and make sure you are happy. I highly recommend if in need of a result driven lawyer.Elliot J. ★★★★★ After I had my accident, I was very unaware what to do, what not to say to the insurance company, and how to proceed. One thing I learned is, never deal with the insurance company directly. If you want to get the maximum compensation for your injuries, call a personal injury attorney!! I'm very glad I called these guys over anyone else. They are experts at what they do!!!Harrison P. ★★★★★ In my opinion the most compassionate group of lawyers in California. Thank You for your help.
What should you do if the insurance company offers you a settlement?
If you're offered a settlement by an insurance company, it's crucial to take pause before accepting. Insurers are businesses whose primary goal is to minimize their payouts while resolving cases quickly. Consequently, their initial offer might not fully compensate your damages or take into account future expenses relating to your injury. In Apple Valley, it's recommended to consult with a personal injury attorney before agreeing to any settlement. We can assist in evaluating the fairness of the settlement considering all factors like medical bills, future medical needs, lost wages, and pain and suffering. We'll negotiate on your behalf to pursue a settlement that truly represents the full extent of your damages.
What is the typical timeline for settling a personal injury claim?
The timeline for settling a personal injury claim in Apple Valley, can vary greatly depending on several factors. These factors include the complexity of the case, the severity of the injuries, the clarity of fault, the willingness of the at-fault party or their insurer to settle, and even the court's schedule. Typically, a simple claim might be settled within a few months. However, cases involving serious injuries or contentious liability issues might take a year or more to reach a settlement or verdict. Remember, while our team works diligently to resolve your case efficiently, our primary goal is to ensure that any settlement or judgment adequately compensates you for your losses.
How will my medical bills get paid while my case is pending?
In California, while your personal injury case is pending, there are several avenues through which your medical bills may be covered:
Your Personal Health Insurance: If you have health insurance, it will usually cover your medical expenses up to the limit of your policy, subject to any deductible or co-pay requirements. However, your health insurance company may seek to recover these costs from any settlement or judgment you receive later.

Med Pay Insurance: If the injury resulted from a motor vehicle accident, and you have Med Pay insurance coverage, this could be used to cover your medical bills, regardless of who was at fault.

Contingency Basis: In some situations, medical providers may agree to provide treatment on a contingency basis. This means they will get paid out of your settlement or judgment once your case is resolved.


Direct Billing: Some doctors or medical facilities may agree to wait for payment until your case is resolved, particularly if a lawyer is representing you. They may require you to sign a lien, agreeing to pay them out of any settlement or judgment you receive.

Government Programs: If you qualify, government programs like Medicaid or Medicare can also help with medical expenses.
Regardless of how your medical bills are initially paid, remember that you have the right to seek compensation from the person who caused your injuries. It's crucial to engage a skilled personal injury attorney to guide you through this complex process and ensure you receive the compensation you deserve.

Watch Out
This is something many people fall for:
Avoid Recorded Statements from the Opposing Insurance Company
In the aftermath of an accident, it's not uncommon for an adjuster from the at-fault party's insurance company to contact you. They may present this as a simple follow-up or check-in. However, their underlying intention may not necessarily align with your best interests. It's possible that they will soon request you to provide a recorded statement, under the guise of sorting out accident details.
The true objective of this interaction often veils a strategy to use your own words as a weapon against you, attempting to dispute your credibility at a later stage. It's crucial to remember, as per California law, that you're not obligated to share a statement with the insurance company of the opposing party without your legal representative being present. We recommend courteously declining any requests for a statement and getting in touch with our law firm in Apple Valley, where we'll be ready to arrange a no-charge consultation and case review.
The Cost of Hiring Our Personal Injury Firm in Apple Valley, California
At our personal injury firm in Apple Valley, California, we understand that the financial implications of an accident can be a major concern for many victims. That's why we operate on a contingency fee basis. This means we don't charge any upfront fees or hourly rates. Instead, our legal fees are a percentage of the settlement or court award we secure for you.
If for any reason we don't win your case, you owe us nothing. This approach aligns our interests with yours, as our compensation is directly tied to the success of your case. Therefore, you can be confident that we're motivated to fight for the maximum possible compensation on your behalf.
Aside from attorney fees, there may be other costs related to your case such as court fees, medical record retrieval, expert witnesses, and so on. We will discuss all potential costs with you and how they will be handled.
The main advantage of this system is that it allows anyone, regardless of their financial situation, to have access to high-quality legal representation. It also provides peace of mind knowing that we're working hard to secure the best possible outcome for your case.
Other Questions our Apple Valley Injury Lawyers get Asked
Even though every injury case is distinct, our Apple Valley personal injury lawyers represent every situation with the same concentration and tenacity, and at all times with the best interests of our customers in mind.
Determining liability in a personal injury case can often be a complex task as it involves establishing that someone else was at fault or negligent, which led to your injury. It primarily revolves around four key elements – Duty, Breach, Causation, and Damages.
Duty: This refers to the legal obligation one person or entity has to another. For instance, drivers have a duty to other road users to drive safely and responsibly.
Breach: A breach occurs when someone fails to fulfill their duty. If a driver was speeding or driving recklessly, they have breached their duty.
Causation: It must be proven that the breach of duty directly caused your injury. For example, if a driver ran a red light and hit you, it could be established that their action caused your injury.
Damages: Lastly, you need to demonstrate that you suffered harm as a result of the incident. This can be physical injury, emotional distress, loss of wages, medical expenses, etc.
Evidence such as photographs, witness testimonies, police reports, medical records, and expert opinions play a critical role in establishing these elements.
It's worth mentioning that California follows a "comparative negligence" rule, which means that even if you were partly at fault for the accident, you could still recover damages. However, your compensation will be reduced by your percentage of fault.
Navigating through this process can be challenging, especially when you're dealing with the aftermath of an injury. As experienced personal injury attorneys in Apple Valley, we can help you gather the necessary evidence, understand the law, and advocate on your behalf to prove liability and secure the compensation you deserve.
A wide array of injuries can potentially qualify for a personal injury claim. The key factor is that the injury must have been caused by someone else's negligence or intentional conduct. Here are some common types of injuries that often lead to personal injury claims in Apple Valley:
Physical Injuries: These are often the most visible type of injuries. They can range from fractures, burns, and spinal injuries to traumatic brain injuries and amputations.
Emotional and Psychological Injuries: While not visible, emotional distress caused by an accident can be just as damaging and debilitating as physical injuries. Post-traumatic stress disorder (PTSD), anxiety, and depression are common examples.
Soft Tissue Injuries: These include injuries to muscles, tendons, and ligaments, such as sprains, strains, and whiplash.
Catastrophic Injuries: These are severe injuries that have a long-term effect on the victim's life, such as severe burns, spinal cord injuries, or traumatic brain injuries.
Wrongful Death: If a person dies as a result of someone else's negligence, their family may file a wrongful death claim.
Remember, every case is unique and the type of injury doesn't always determine the outcome of a personal injury claim. It's crucial to consult with a qualified personal injury lawyer in Apple Valley who can evaluate your case and guide you through the legal process.
The amount of compensation you can expect from a personal injury lawsuit in Apple Valley, California, largely depends on the specific circumstances of your case. It's crucial to understand that every case is unique and the compensation can vary significantly based on several factors, including:
Severity of the Injuries: More severe injuries typically result in higher compensation because they often involve greater medical expenses, longer recovery periods, and significant impact on the victim's life.
Medical Expenses: This includes both current and future medical costs related to the injury. It can cover hospital bills, medication, physical therapy, surgeries, and any necessary medical equipment.
Lost Wages and Earning Capacity: If your injury causes you to miss work or reduces your ability to earn a living in the future, you can be compensated for these losses.
Pain and Suffering: This covers the physical discomfort and emotional distress caused by the injuries. These are typically subjective and can be difficult to quantify.
Property Damage: If any of your property was damaged in the accident, like your vehicle in a car accident, you can be reimbursed for its repair or replacement value.
Your attorney can help estimate the potential value of your claim based on these and other relevant factors. Remember, the aim is to get you back to the financial position you were in before the accident, as much as possible.

BL Accident Law
Consultation Office
18564 CA-18
Apple Valley, CA 92307