Your pain, our pursuit. Relentless dedication to your cause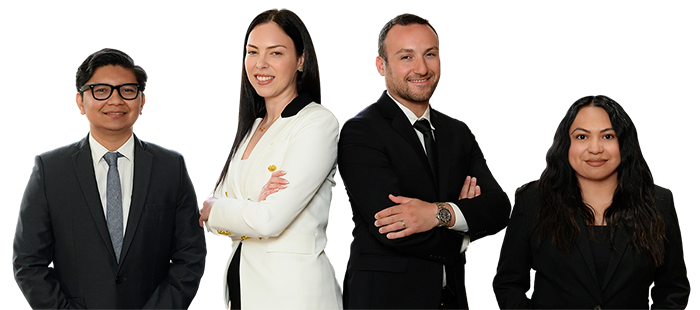 Gilroy Personal Injury Lawyers
Have you or a loved one been shaken by a car accident, slip and fall accident, pedestrian, bicycle or motorcycle accident? At The BL Law Firm, we understand the weight of the moment and the uphill battle that can follow.
Our personal injury law firm has assisted thousands of clients, retrieving more than $150 million in verdicts and settlements on their behalf. We have a reputation for prevailing in even the most difficult cases. For a no-cost no-obligation case study, reach us 24/7 or fill a No-Cost Case Evaluation form on our website.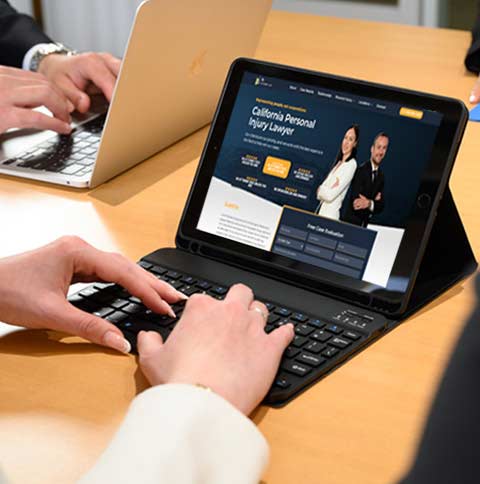 How Our Gilroy Personal Injury Lawyers Can Help You
Following an accident, you may feel overwhelmed as you confront escalating medical expenses, potential lasting disabilities, and lost income. Expenses such as ambulance services, doctor consultations, surgeries, hospitalization, medication, medical support devices, and more can quickly accumulate. A severe injury might prevent you from working for days, weeks, or even months; in some instances, catastrophic injuries could make it impossible to return to work altogether.
This situation may result in the loss of your regular earnings and potentially hinder your ability to provide for your family. Numerous accidents can lead to severe injuries and may qualify for a civil lawsuit to hold the liable party accountable. If another party's actions caused an accident that harmed you or your loved ones, you might be entitled to seek compensation from the responsible individual or entities.
Potential Forms of Compensation for a Personal Injury Case in Gilroy
If you've been injured in a car accident, a slip and fall, or any other incident in Gilroy due to someone else's negligence, you have a right to pursue compensation. As a distinguished personal injury law firm in Gilroy, we specialize in calculating both your economic and non-economic damages to ascertain a just settlement in your injury lawsuit.
Economic Losses after a Personal Injury Accident
These typically encompass immediate and ongoing medical expenses resulting from your injuries. If your injuries necessitated time away from work for recovery or even altered your earning capacity, you might also be entitled to recover compensation for lost wages and potential future income.
Medical Expenses: You may be compensated for the costs of emergency room visits, hospital stays, surgeries, medications, rehabilitation, physical therapy, and any future medical care you may need related to the injury
Lost Wages: If your injury has forced you to miss work, you can recover compensation for the income you've lost. Additionally, if your injury affects your ability to earn in the future, you may be awarded damages for loss of earning capacity.
Property Damage:

If any of your property, such as a car, was damaged in the accident, the repair or replacement cost may be included in your claim.
Non-Economic Losses after a Personal Injury Accident
These are more subjective and include elements such as pain and suffering, diminished quality of life, and physical disfigurement or scarring. Through a personal injury lawsuit, you might be eligible for awards compensating these non-economic losses.
Pain and Suffering: This refers to the physical pain and emotional distress you've experienced due to the injury.
Emotional Distress: This could include anxiety, depression, or other emotional trauma related to the accident.
Loss of Enjoyment: If your injury prevents you from enjoying hobbies, recreational activities, or other pleasures of life, you may be compensated for this loss.
Loss of Consortium: If your injury negatively affects your relationship with your spouse, you could be eligible for these damages.
At our Gilroy personal injury law offices, we stand for the harmed, not the powerful. Our injury lawyers are entirely dedicated to helping the affected party against insurers and big enterprises. We are commited to assisting you retrieve the highest compensation possible.
Gilroy Personal Injury Lawyer
Why Pursue the Other Driver's Insurance Company?
In California, if you've been involved in a car accident caused by another driver's negligence, you may be entitled to compensation for your injuries and damages. The at-fault driver's insurance company is responsible for covering these expenses, but dealing with insurance companies can be a frustrating and time-consuming process.
Personal Injury Cases We Handle in Gilroy, California
Many of our clients hire our Gilroy personal injury lawyers to represent them after they have been injured in Motor Vehicle Accidents (MVAs).
MVAs include car accidents, truck accidents, and motorcycle accidents. We also represent clients who have suffered from the following injuries in Gilroy:
Understanding Personal Injury Claims in Gilroy, California
Navigating personal injury claims in Gilroy, California, begins with a thorough understanding of the fundamental elements involved.
A personal injury claim arises when one party suffers harm due to the negligence, recklessness, or intentional misconduct of another party. The injuries sustained can be physical, emotional, or both, and may result from various incidents, including car accidents, slip and fall accidents, or medical malpractice, among others. In California, the person who caused the injury (the defendant) may be held responsible to compensate the injured party (the plaintiff) for damages. Damages can include medical expenses, lost income, pain and suffering, and sometimes punitive damages designed to punish particularly egregious behavior.
California also follows a "comparative negligence" rule. This means that if you are partially at fault for the accident, your compensation can be reduced by your percentage of fault. However, you can still recover damages even if you're more than 50% at fault. One important thing to note is the statute of limitations. In California, a personal injury lawsuit must be filed within two years from the date of the injury. If the injury was not discovered right away, then the lawsuit must be filed within one year from the date the injury was discovered.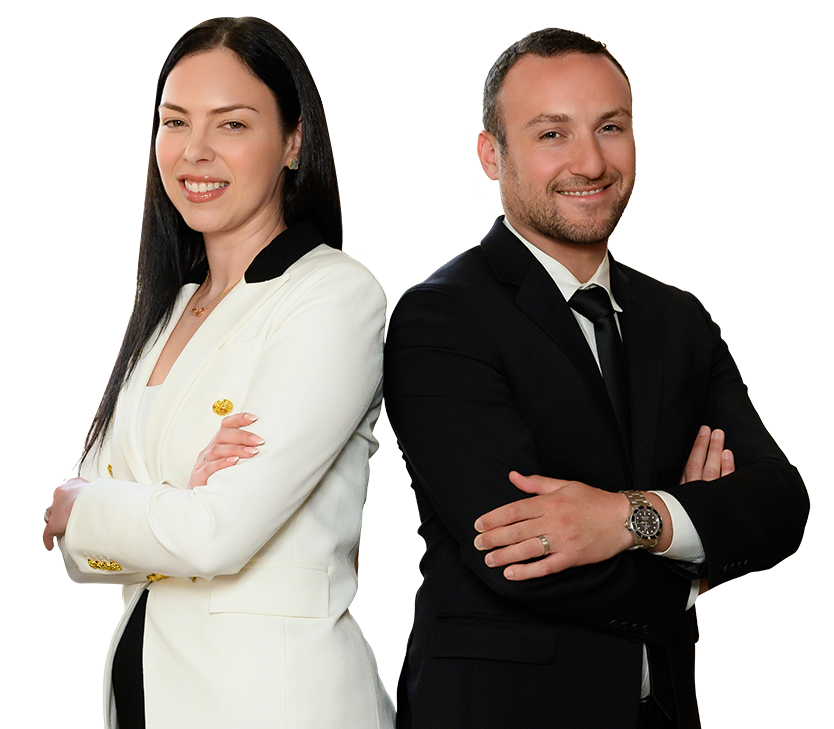 The right lawyers can have a substantial effect on how your case is dealt with, and the settlement that you are eventually able to obtain. Injury attorneys should make efforts to appraise all elements of your claim and to determine the best method for recovering a fair settlement. Our Gilroy personal injury lawyers are here to advocate for you and build the best claim for your injury lawsuit.
We operate on a no-win, no-fee basis. According to this structure, the client isn't required to pay attorney fees nor expenses unless the case is victorious. In the event that the client doesnt receive any settlement from the injury legal suit, there will be no legal fees.
Our law practice is available all day and night to handle your legal concerns. Contact us now for no-commitment no-cost case evaluation.
Linda B. ★★★★★ Thank you for the fantastic service and comfort you gave us during this unfortunate time. You always made our days more hopeful and brighter. We are thrilled with the result, and can't thank you enough. Appreciate the hard work!!Kyle T. ★★★★★ Braff Law goes the extra mile to help their clients. They treat you as a person instead of a paycheck. They fight for you and help you get the right care that you deserve. They are the best at what they do! 5 stars to the whole team at Braff.Harley L. ★★★★★ This is absolutely the best law firm around! There staff is outstanding and friendly. They will always go out of there way to take care of you and make sure you are happy. I highly recommend if in need of a result driven lawyer.Elliot J. ★★★★★ After I had my accident, I was very unaware what to do, what not to say to the insurance company, and how to proceed. One thing I learned is, never deal with the insurance company directly. If you want to get the maximum compensation for your injuries, call a personal injury attorney!! I'm very glad I called these guys over anyone else. They are experts at what they do!!!Harrison P. ★★★★★ In my opinion the most compassionate group of lawyers in California. Thank You for your help.
What To Do After a Personal Injury Accident in Gilroy
If you've suffered a personal injury in Gilroy, California, taking the right steps post-accident can greatly impact your potential claim. Here's a quick guide on what you should do:
Seek Medical Attention: Your health should be your first priority. Even if you don't feel injured, it's important to get a medical check-up, as some injuries aren't immediately apparent.
Report the Incident: Whether it's a car accident or a slip and fall, ensure you report the incident to the relevant authorities or property owner.
Document Everything: Gather as much information as you can at the scene. This includes taking photos, writing down what happened, getting witness contact information, and keeping records of medical treatments and expenses.
Preserve Evidence: Maintain all physical evidence related to the accident. This could include damaged clothing, vehicle parts, or any other items involved.
Don't Discuss the Accident: Avoid discussing the accident details with anyone except the police, your doctor, and your attorney. What you say can potentially be used against you.
Don't Accept Early Settlement Offers: Insurance companies may try to offer a quick, low settlement. It's often best to refrain from accepting any offers until you've spoken with an attorney.
Consult an Attorney: Seek legal advice as soon as possible. A seasoned personal injury attorney can evaluate your case, guide you through the legal process, and fight for the maximum compensation you're entitled to.
Our Gilroy injury law firm knows that your case is important to you. That is why we put our entire resources and years of expertise into every case. We are strategic, tough representatives who apply our established record of legal success when confronting insurers.
What is my Gilroy Personal Injury Case Worth?
The compensation you may receive in your Gilroy personal injury case can vary significantly depending on numerous factors associated with your specific circumstances.
After gathering details about your accident and understanding the extent of your injuries, a personal injury attorney can better assess the potential compensation you may be entitled to. This information will also guide them in determining the appropriate amount to demand in your injury claim.
Generally, the financial support you may obtain is influenced by multiple factors in your case. Here are some key elements that can impact the value of your claim:
The nature and severity of your injuries, along with the duration of your recovery process.
The expenses associated with your care, such as medical bills, hospitalization, surgeries, physical therapy, and any future care or equipment requirements.
Non-economic damages, including the physical pain endured during recovery, which can increase the settlement value. Emotional distress, such as depression, anxiety, and PTSD symptoms, can also contribute to higher compensation.
The limits of the responsible party's insurance coverage.
The number of parties held accountable for your accident.
The expertise and track record of your personal injury attorney. A lawyer with extensive experience in representing personal injury victims will be better equipped to evaluate your case's worth and advise you to decline any offers until a fair settlement is presented.
We work on a contingency fee basis, which means you don't need to pay out anything unless we are successful with your injury claim and you get your deserved compensation. Additionally, you can be eligible to obtain certain benefits from your own insurance company that can ease some of the financial burden caused by your accident.
Watch Out
This is something many people fall for:
Avoid Recorded Statements from the opposing Insurance Company
Do not be caught off guard if an adjuster from the other party's insurance company reaches out to you soon after your accident, claiming to merely "check in." Be cautious, as their intentions may not be genuine. Soon enough, they may request a recorded statement from you, supposedly to "clarify liability."
The true aim of this call and request is to leverage your own words against you later on, in order to challenge your credibility. Under California law, you are not obligated to provide a statement to the opposing insurer without legal representation. Politely decline to give any statement, and contact us to schedule a complimentary consultation and case assessment.
What is the typical timeline for settling a personal injury claim?
There is no fixed timeline for the resolution or trial of a personal injury claim. In California, you generally have a two-year window from the date of injury to file your claim.
Once your personal injury claim has been filed, the subsequent timeline usually depends on the severity of your injuries, the insurance company's willingness to offer a fair settlement, and the effectiveness of your personal injury lawyer's representation.
The compensation a personal injury victim may receive is often based on the damages they have sustained. California law recognizes damages such as medical expenses, lost wages, permanent disability or disfigurement, pain and suffering, and reduced quality of life.
Some cases may reach a resolution relatively quickly, while others may take over two years to conclude. Even crowded court schedules can impede case progress.
The one certainty in serious personal injury cases is their complexity, which often proves too challenging for the injured party to handle independently. To achieve a fair and just outcome, the expertise of an experienced and skilled Gilroy personal injury attorney is essential.
Gilroy, CA, Personal Injury Accident FAQs
No matter how severely you are injured, we are here to help. With an office strategically located in Gilroy, California, we are prepared to serve victims of accidents with their legal matters and help them get the maximum compensation feasible. Retain a personal injury law firm to represent you that will stand up for you and fight for the compensation that you deserve.

BL Accident Law
Consultation Office
8339 Church St Suite 212,
Gilroy, CA 95020