Your pain, our pursuit. Relentless dedication to your cause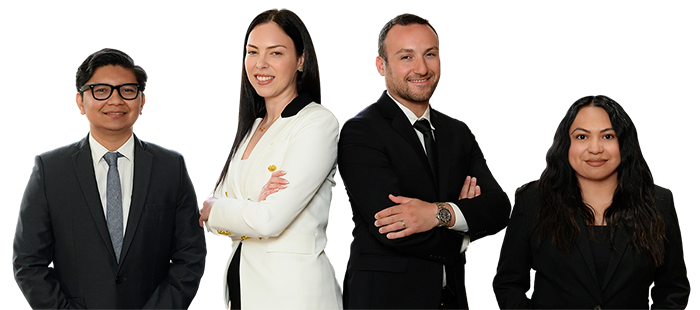 La Verne Personal Injury Lawyers
Are you or a loved one grappling with the aftermath of a car accident, slip and fall incident, or pedestrian, bicycle, or motorcycle accident in La Verne? Our Personal Injury lawyers comprehend the gravity of the situation and the ensuing challenges that may come your way.
Our accident law office has expertise with a wide range of cases. We work to ensure that our customers and their relatives get the help and compensation they deserve.
Our personal injury law office is open anytime to take care of your legal questions. Contact us now for a no-obligation no-cost case evaluation.
The Advantages of hiring our La Verne Personal Injury Law Specialists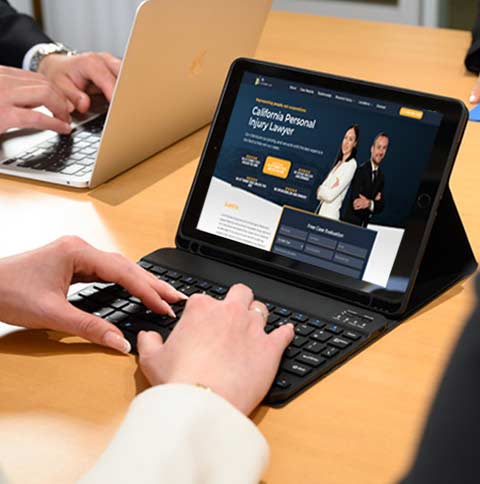 Embarking on a legal journey following a personal injury can be a daunting process. Our La Verne injury lawyers aim to carry this burden, offering you peace of mind and an array of benefits when you choose our injury law services. Our team of dedicated and professional attorneys in La Verne can navigate the complexities of personal injury law, ensuring your case receives the attention it merits. We leverage our extensive experience to develop a tailored legal strategy designed to maximize your compensation.
Working with us guarantees you'll have the advantage of our proven track record of securing high-value settlements and verdicts. We are known for our tenacious advocacy, leaving no stone unturned as we fight for your rights. Also, our attorneys operate on a contingency basis, which means you pay nothing upfront. We only receive payment if we win your case.
As soon as you enter our injury office, you are more than just a case number, you are our main priority. It is our excellent legal results and our personal commitment that differentiates us from other personal injury law firms, and that's why our customers keep on recommending us to their friends and families.
To successfully represent your rights, you should go with a La Verne accident law firm with considerable trial expertise, a powerful reputation, and the financial capabilities to fully investigate and develop your injury claim to obtain the highest settlement.
Furthermore, our team understands the emotional toll an injury can have on you and your loved ones. Therefore, we aim to ensure you are well-informed and comfortable throughout the process, providing personalized attention and compassionate service. 
La Verne Personal Injury Lawyer
Why Pursue the Other Driver's Insurance Company?
In California, if you've been hurt because someone else wasn't paying attention, you might be able to get money for your injuries and any property damage. This could be true whether you've been in a car or motorcycle accident, slipped and fell, been hit while walking, or even bitten by a dog. Usually, the person who caused the accident or their insurance company should cover these costs. But dealing with insurance companies can be hard and might result in you getting less money than you should.

How to Know If You Have a Personal Injury Case in La Verne, California
Determining if you have a valid personal injury case in La Verne, California involves examining several key aspects. Primarily, there must be evidence that you have suffered harm due to someone else's negligent or intentional actions. This harm can manifest in many ways – physical injuries, emotional distress, or even financial losses.
Identifying whether someone else's negligence or intentional misconduct led to your harm is crucial. Were they acting irresponsibly? Did they fail to act when any reasonable person would? If the answer is yes, they may have breached their duty of care – a critical element in personal injury law.
Furthermore, you must establish a direct link between this breach of duty and your injuries or damages. If your harm would not have occurred but for the other party's actions, causation can be established.
Lastly, you must be able to show that you have incurred actual damages – these can be medical bills, lost wages, property damage, emotional distress, and more. Without tangible damages, there's typically no claim.
However, each case is unique and the law can be complex. It's always advisable to consult with a professional.
Negligence Is the Central Component in Personal Injury Cases
At the core of personal injury cases lies the crucial concept of negligence. In legal terms, negligence is the failure to act with reasonable care under given circumstances, leading to harm or injury to another party. It is typically the driving factor in personal injury lawsuits, from car accidents to slip and fall incidents.
To prove negligence in a personal injury case, four primary elements must be established: duty of care, breach of duty, causation, and damages. Firstly, it must be demonstrated that the defendant had a duty of care toward the plaintiff. Secondly, evidence should suggest a breach of this duty by the defendant. Thirdly, it's crucial to link the breach directly to the injury sustained by the plaintiff, which is termed as causation. Finally, it must be shown that the plaintiff suffered actual damages, be it physical, emotional, or financial, due to this breach.
Understanding the centrality of negligence in personal injury cases can significantly aid in the comprehension of your legal rights and potential compensation. Our experienced Accident Attorneys are adept at identifying negligence and building compelling cases to ensure maximum recovery for our clients.
Personal Injury Cases We Handle in La Verne
A significant number of individuals who have gone through Motor Vehicle Accidents (MVAs) choose to trust our personal injury attorneys. These MVAs encompass car collisions, motorcycle, and bicycle accidents.
Aside from these, we also offer our dedicated legal services to those who have been afflicted with a range of injuries such as slip and fall cases, dog bites, and pedestrian accidents.
The Costs of Working With a Personal Injury Lawyer on La Verne
When you've been injured due to someone else's negligence in La Verne, California, hiring a personal injury lawyer to represent your interests is a crucial step towards receiving the compensation you deserve. The question of cost often comes up, and understandably so. At The BL Law Firm, we believe in transparency and making sure our clients have a clear understanding of our fee structure.
Primarily, we work on a contingency fee arrangement. Within this method, our client doesn't need to pay for any costs or expenses until the injury case is successful. In the event that you don't get any settlement from the injury legal suit, there will be no lawyer fees.
The percentage we charge can vary depending on the complexity of the case, but it's typically around one-third of the recovered amount. Any out-of-pocket expenses incurred during the case, like court fees or expert witness fees, are usually reimbursed from your settlement or award as well. This contingency fee arrangement aligns our interests with yours – we're motivated to secure the highest compensation possible for you, as our payment depends on it.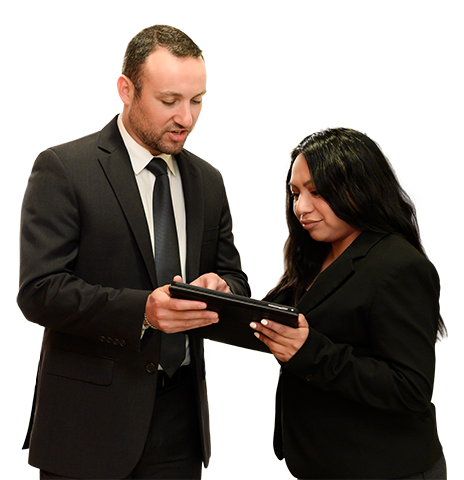 We're confident in our abilities to advocate effectively for your rights and obtain the justice you deserve. When you choose to work with The BL Law Firm, you're choosing a partner committed to your cause, every step of the way.
The right legal representatives for you can have a substancial effect on how your claim is dealt with and the compensation that you are ultimately able to obtain. Injury attorneys should make efforts to appraise all elements of your claim and to determine the best strategy for securing fair compensation. Our La Verne personal injury lawyers are here to defend you and build the most compelling claim for your case.
Trust us to be with you when you require help the most. We are ready any time for the purpose of considering your lawsuit. You don't pay us a single penny unless a settlement is made on your behalf. Call us now for a complimentary consultation.
Linda B. ★★★★★ Thank you for the fantastic service and comfort you gave us during this unfortunate time. You always made our days more hopeful and brighter. We are thrilled with the result, and can't thank you enough. Appreciate the hard work!!Kyle T. ★★★★★ Braff Law goes the extra mile to help their clients. They treat you as a person instead of a paycheck. They fight for you and help you get the right care that you deserve. They are the best at what they do! 5 stars to the whole team at Braff.Harley L. ★★★★★ This is absolutely the best law firm around! There staff is outstanding and friendly. They will always go out of there way to take care of you and make sure you are happy. I highly recommend if in need of a result driven lawyer.Elliot J. ★★★★★ After I had my accident, I was very unaware what to do, what not to say to the insurance company, and how to proceed. One thing I learned is, never deal with the insurance company directly. If you want to get the maximum compensation for your injuries, call a personal injury attorney!! I'm very glad I called these guys over anyone else. They are experts at what they do!!!Harrison P. ★★★★★ In my opinion the most compassionate group of lawyers in California. Thank You for your help.
What to Do When You're in the Middle of a Personal Injury Case
When you find yourself in the midst of a personal injury case in La Verne, California, the journey ahead may seem daunting. Rest assured, though, that by taking appropriate steps, you can navigate this process successfully.
The first thing to remember is to prioritize your health. Attend all medical appointments, follow your doctors' advice, and keep detailed records of your treatment and any symptoms. These medical records can be invaluable when it comes to proving the extent of your injuries and the impact they have had on your life.
Secondly, maintain open communication with your attorney. Keep them informed about your medical condition, any changes in your situation, and any correspondence you may have received in relation to your case. It's essential to consult with your lawyer before making any decisions related to your case, such as accepting a settlement offer.
Avoid discussing your case or your injuries on social media or with anyone other than your attorney. Any statements you make could potentially be used against you. Be sure to keep all the documents and evidence related to your case in a safe place, including medical bills, photographs, witness information, etc.
Lastly, patience is crucial. Personal injury cases can take time, especially if your injuries are severe or if liability is disputed. While it can be frustrating, it's important to let the process unfold to ensure you receive the compensation you're entitled to.
To successfully represent your rights, you should go with a La Verne accident lawyer with extensive legal expertise, an imposing reputation, and the monetary capabilities to thoroughly investigate and formulate your case to obtain the maximum settlement.
Watch Out
This is something many people fall for:
Avoid Recorded Statements from the Opposing Insurance Company
Do not be caught off guard if an adjuster from the other party's insurance company reaches out to you soon after your accident, claiming to merely "check in." Be cautious, as their intentions may not be genuine. Soon enough, they may request a recorded statement from you, supposedly to "clarify liability."
The true aim of this call and request is to leverage your own words against you later on, in order to challenge your credibility. Under California law, you are not obligated to provide a statement to the opposing insurer without legal representation. Politely decline to give any statement, and contact us to schedule a complimentary consultation and case assessment.
What's the Value of My Accident Injury Claim?
Determining the value of a personal injury claim in La Verne, California is a complex task, involving various factors. Every case is unique, and the value of your claim depends primarily on the specifics of your situation. We employ meticulous methods to calculate the true worth of your case to ensure you get the compensation you deserve.
Primarily, the value of your claim depends on the economic damages you have incurred. These are the quantifiable costs associated with your injury, like medical bills, property damage, lost wages, and future loss of earnings if your ability to work has been impacted.
Non-economic damages also play a significant role. These are harder to quantify but are no less real. They account for the pain and suffering, emotional distress, loss of enjoyment of life, and loss of consortium (relationship) that may result from your injury.
Furthermore, in some cases where the actions of the liable party were particularly egregious or harmful, punitive damages may be awarded. These are designed not as compensation, but as a punishment for the at-fault party and a deterrent for similar behavior in the future.
Despite how badly you are injured, we are there to support you. With an office strategically located in La Verne, California, we are prepared to serve victims of accidents with their claims and help them get the highest compensation attainable. Hire a personal injury law firm to represent you that will fight for your right to a reasonable compensation that you deserve.
Nobody should have to endure the experience of suffering preventable injuries in a motor-vehicle collision, and unfortunately this is the grim reality for far too many motor vehicle accident victims. Don't delay to receive assistance from a skilled injury law firm that has a history of supporting those suffering. Contact us right now for a free consultation about your case.

BL Accident Law
Consultation Office
1025 Sentinel Dr Suite 105
La Verne, CA 91750