Your pain, our pursuit. Relentless dedication to your cause
California Pedestrian Accident Injury Lawyers
At our Pedestrian Accident Injury Law Firm, we understand the devastating impact that a pedestrian accident can have on your life. Serving Gilroy, La Verne, Apple Valley, and San Clemente, our compassionate and dedicated team of personal injury lawyers is here to help you navigate the complex legal process. We believe in the power of storytelling to connect with our clients and ensure their voices are heard. Our mission is to provide clear, simple, and professional legal guidance, while fighting tirelessly for the justice and compensation you deserve.
Insurance companies are in the business of making money and will do everything within their ability to decrease the value of your injury lawsuit  potentially even minimizing your injuries. Our personal injury law firm is open anytime to take care of your legal inquiries. Contact us today for a no-obligation, no-cost case consultation.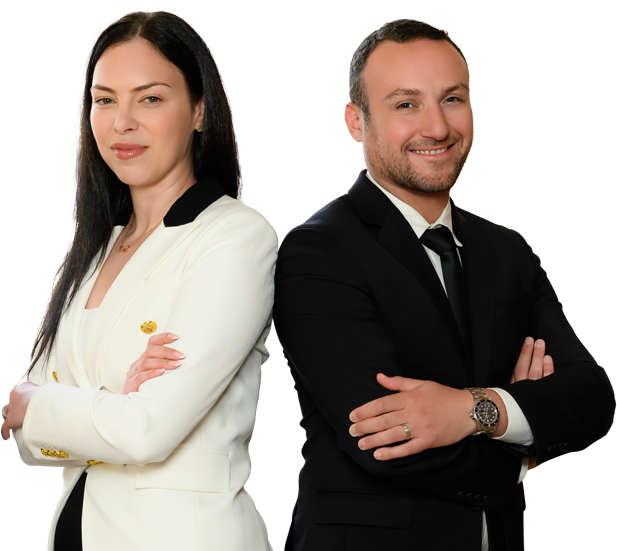 Pedestrian Accident Lawyers in San Clemente, Gilroy, Apple Valley, La Verne
When a simple stroll in the charming beach town of San Clemente, or an afternoon walk amidst the garlic fields of Gilroy, turns into an unexpected pedestrian accident, the experience can be daunting. Our dedicated team of lawyers is here to help, guiding you through the legal maze with clarity and understanding.
Whether you're a resident of Apple Valley, enjoying the picturesque landscapes, or living in the historic city of La Verne, the aftermath of a pedestrian accident can be life-altering. Dealing with physical injuries, lost work hours, medical bills, and emotional trauma can be overwhelming. We want to assure you that you're not alone. Our friendly and professional legal team is committed to defending your rights and ensuring you receive fair compensation to restore normalcy in your life. We're here to navigate the complex legal terrain, so you can focus on your recovery.
The right attorney can have a big effect on how your case is handled and the settlement that you can receive. Injury lawyers should work hard to evaluate all aspects of your claim, while determining the most appropriate strategy for obtaining fair compensation. 
Free Pedestrian Accident Consultation
Why Pursue the Other Driver's Insurance Company?
If you've been caught in a pedestrian accident in California due to a negligent driver, you have a right to claim compensation for your injuries and other damages. While the responsible party's insurance company should handle these expenses, dealing with such companies can often be a stressful and long lasting legal process.
Common Types of Pedestrian Accidents in California
Navigating as a pedestrian can sometimes pose risks due to the high volume of traffic. As personal injury law specialists, we believe that awareness of these risks can significantly enhance pedestrian safety. Familiarity with the most prevalent types of pedestrian accidents can help individuals be more proactive in avoiding potential hazards and understanding their rights if an unfortunate incident occurs. Here is a list outlining the common scenarios where pedestrian accidents are likely to occur, emphasizing the necessity of adhering to safety rules and regulations, as well as the potential legal repercussions when these are disregarded.
Crosswalk Accidents
These occur when drivers fail to yield to pedestrians who are crossing at designated crosswalks.
Back-Over Accidents
These accidents happen when a driver reverses without noticing a pedestrian behind their vehicle.
Sidewalk Accidents
These accidents involve pedestrians being hit while walking on the sidewalk, often due to a vehicle losing control.
Hit and Run Accidents
This is when a driver hits a pedestrian and then leaves the scene without providing assistance or reporting the incident.
Intersection Accidents
These occur when drivers are making turns at intersections and fail to notice pedestrians crossing the street.
Drunk Driving Accidents
These accidents involve drivers under the influence of alcohol or drugs hitting pedestrians.
Distracted Driving Accidents
Accidents caused by drivers who are distracted, for example by texting or talking on their phones.
Bus or Public Transit Accidents
These involve pedestrians being struck by buses, trams, or other public transit vehicles.
How long after an accident can you sue for personal injury in California?
In the state of California, the statute of limitations for filing a personal injury lawsuit is generally two years from the date of the accident. This means you have two years from the date you were injured to initiate legal proceedings against the party you believe is responsible for your injury.
However, if the injury was not discovered right away, the statute of limitations may be extended to one year from the date the injury was (or should reasonably have been) discovered. There are also different rules for minors, or cases involving government entities.
Our legal team is committed to serving communities all over California, with our offices located in La Verne, Apple Valley, Gilroy, and San Clemente. You can count on us to be available and accessible, offering top-notch legal guidance.
How can I establish fault in a pedestrian accident?
Establishing fault in a pedestrian accident typically involves demonstrating that the driver breached their duty of care and this breach directly resulted in your injuries. First, it's important to collect evidence at the scene. This can include photos of the accident site, witness statements, surveillance camera footage, and the police report, if one was filed. This evidence can help illustrate how the accident occurred and who was at fault.
In many cases, a driver may be found at fault for failing to yield to a pedestrian, driving distractedly, speeding, or ignoring traffic signals. If the pedestrian was crossing legally at a crosswalk or on a green light, the driver is often found to be at fault. However, pedestrians also have a duty to use reasonable care when navigating traffic, and fault can sometimes be shared. Our experienced personal injury attorney can help you investigate the accident, gather evidence, and guide you in establishing fault in your specific case so you can obtain your deserved compensation.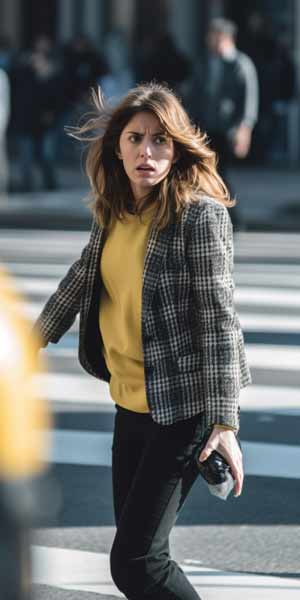 Linda B. ★★★★★ Thank you for the fantastic service and comfort you gave us during this unfortunate time. You always made our days more hopeful and brighter. We are thrilled with the result, and can't thank you enough. Appreciate the hard work!!Kyle T. ★★★★★ Braff Law goes the extra mile to help their clients. They treat you as a person instead of a paycheck. They fight for you and help you get the right care that you deserve. They are the best at what they do! 5 stars to the whole team at Braff.Harley L. ★★★★★ This is absolutely the best law firm around! There staff is outstanding and friendly. They will always go out of there way to take care of you and make sure you are happy. I highly recommend if in need of a result driven lawyer.Elliot J. ★★★★★ After I had my accident, I was very unaware what to do, what not to say to the insurance company, and how to proceed. One thing I learned is, never deal with the insurance company directly. If you want to get the maximum compensation for your injuries, call a personal injury attorney!! I'm very glad I called these guys over anyone else. They are experts at what they do!!!Harrison P. ★★★★★ In my opinion the most compassionate group of lawyers in California. Thank You for your help.
Where are our Personal Injury Law offices?
If you've been unfortunate enough to encounter a pedestrian accident in La Verne, Apple Valley, San Clemente, or Gilroy, our seasoned team is here to provide support. We are well-versed in the various aspects of accident law, and our goal is to simplify this for you. Let us handle the legal hurdles, so your focus can remain on healing. Trust us to manage the legal details, freeing you to center your efforts on your recovery.
Pedestrian Accident Injury Claims FAQ
Have your pedestrian accident case reviewed for free
Schedule a Free Consultation with the California Personal Injury Lawyers at Braff Legal Group Today!
Backed by decades of expertise, our skilled team of personal injury lawyers is committed to helping the injured receive the compensation they are entitled to. We provide our legal services on a no-win, no-fee basis, which allows us to put our clients first, ensuring that you will not pay us any amount unless we secure you compensation.
From the moment you step into our injury law firm, you are not simply a case number – you are our primary focus. Our superior case results and individual attention differentiates us from the others, which is why our customers continue recommending us to their friends and families.
Trust us to be with you when you are in need of help the most. We are available 24/7 to talk about your lawsuit. You won't pay us a single penny until a settlement is obtained on your behalf. Contact us right now for a no-cost consultation.