Your pain, our pursuit. Relentless dedication to your cause
Bicycle Accident Personal Injury Lawyers in California
Welcome to our Bicycle Accident Personal Injury Lawyer services, where we compassionately serve the communities of La Verne, Apple Valley,  San Clemente and Gilroy in California. Our professional yet approachable team understands the physical and emotional pain that comes with bicycle accidents, and we're here to help you go through the complex legal process. We'll work tirelessly to ensure you receive the compensation you deserve, so you can focus on healing and getting back on the road. Let us be your trusted partner in this challenging journey.
Picking the right injury legal team is a vital step that will have a substantial influence on receiving the compensation you are entitled to. 
For a no-cost no-obligation claim, reach us 24/7 or fill a No-Cost Case Evaluation form on our website.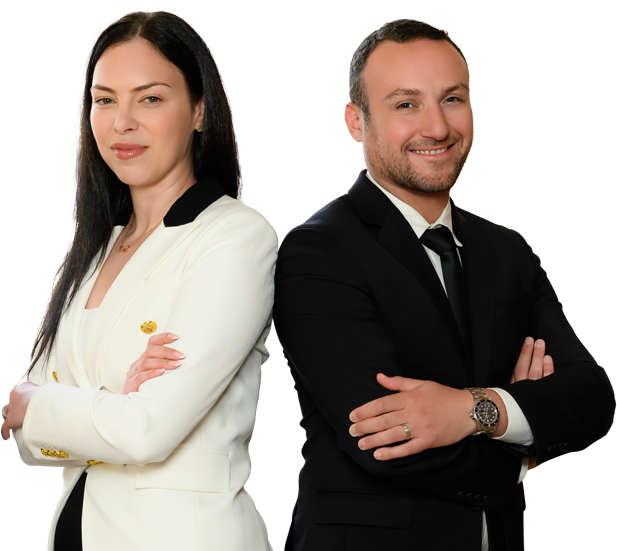 Bicycle Accident Lawyers in La Verne, Apple Valley, Gilroy, San Clemente
In the sunny state of California, bicycling is a common mode of transportation. Yet, when bicycle accidents occur in La Verne, Apple Valley, Gilroy, or San Clemente, they can turn lives upside down. Our skilled team of lawyers stands ready to protect your rights. With a nuanced understanding of bicycle law and a deep commitment to justice, we'll help you navigate the legal process and pursue the compensation you need for recovery. Let us steer you through these complex times, so you can get back on track.
Personal injuries, bike damage, and missed work all make your life tougher. People might not think about the long-term effects of a bike crash, or how serious their injuries might be, and how much it all can cost. Our friendly legal team is here for you. If you're in La Verne, Apple Valley, Gilroy, or San Clemente, we're ready to help, providing clear answers and strong support during these tough times.
Despite how severely you are injured, we are here to help. We are equipped to support you with legal matters, helping you get the highest compensation possible. Hire a personal injury law firm to represent you that stands up for your entitlement to reasonable compensation. Contact us now for your free case evaluation.
Free Bicycle Accident Consultation
Why Pursue the Other Driver's Insurance Company?
If you've been involved in a bicycle accident in California due to another party's carelessness, you have the right to seek compensation for your injuries and damages. The person at fault, or their insurance company, should cover these costs, but the process of dealing with insurance companies can be quite challenging and time-consuming
How Much Is a Bicycle Accident Injury Case Worth?
Determining the exact value of a bicycle accident injury case can be complex, as it greatly depends on the specific circumstances surrounding the incident. There's no one-size-fits-all answer. Factors such as the severity and long-term implications of the injuries, medical expenses (both present and future), lost wages from being unable to work, emotional distress, and pain and suffering, all play a role in determining the worth of a case.
Furthermore, the degree of the other party's fault may affect the amount of compensation you could receive. For instance, if you're found to be partially at fault for the accident, it could decrease the potential compensation.
Legal counsel is crucial in these cases. A knowledgeable personal injury attorney with experience in bicycle accident cases can help evaluate all these aspects, negotiate with insurance companies, and guide you through the legal process to ensure you receive fair compensation.
Don't forget, each case is different. That's why it's so important to get help from a professional who can give advice that fits your specific needs.
With offices in Apple Valley, La Verne, San Clemente, and Gilroy, our reach spans across California. We are committed to ensuring legal assistance is always within your reach, wherever you may be. We offer a no obligation case consultation, where we can discuss your unique situation. We're ready to listen, provide guidance, and help you understand what your case could be worth. Remember, we're just one call away. Let's talk about your injury case today!
What kind of damages can I claim in a bicycle accident case?
In a bicycle accident case, you may be eligible to claim both economic and non-economic damages, which aim to compensate you for the various losses you've suffered as a result of the accident.
Economic damages after a bicycle accident
Those that have a clear financial cost. These can include:
Medical Expenses: This covers the cost of any medical treatment you've required as a result of the accident, from immediate emergency care to ongoing treatments, physical therapy, or rehabilitation. It also includes future medical expenses if you'll require further treatment.

Lost Wages: If your injuries have caused you to miss work or reduced your ability to earn, you can claim for those lost earnings. If you're unable to return to your previous job or work at all, you may be eligible for compensation for reduced earning capacity.

Property Damage: This covers the cost to repair or replace your bicycle or any other personal belongings damaged in the accident.
Non-economic damages after your bicycle accident
They are harder to quantify but are just as important. They include:
Pain and Suffering: This accounts for any physical pain and emotional distress you've experienced due to the accident and your injuries.

Loss of Enjoyment of Life: This compensates for changes to your lifestyle, activities, or hobbies you can no longer participate in because of the accident.

Emotional Distress: This includes any psychological impacts, such as anxiety, depression, or PTSD, as a result of the accident.

Loss of Consortium: If the injuries have affected your relationship with your spouse, you may be eligible for this type of compensation.
Each case is unique, and the specific damages you can claim will depend on your circumstances. Our experienced bicycle accident attorneys can help you understand what kinds of compensation may be available in your case.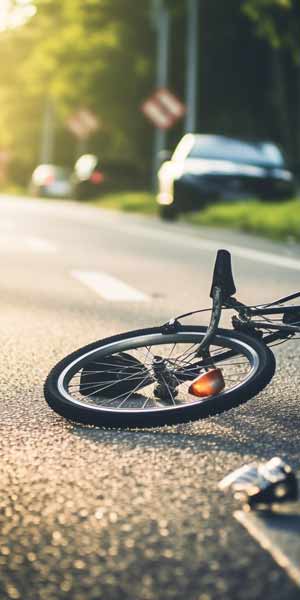 Adriana R. ★★★★★ Very helpful quick response thank you!Annie M. ★★★★★ I have nothing but good things to say about this team at Braff Law. They are very professional, caring and reliable attorneys. I never doubted their abilities through this difficult process and would recommend their firm to family and friends. Keep up the great work!Isaac F. ★★★★★ I saw some great reviews for Braff Injury Law Firm online and decided to hire them for my case. Thank you to Elan for his work.Arnold R. ★★★★★ Braff Injury Law Firm and Oliver were able to get me a fair settlement in my pedestrian accident case. Thank you for your help.Nela L. ★★★★★ You guys are a blessing in my life. Probable one of the best injury lawyers one can find. They have taken my case and made it "personal" for them which is for sure one of the reasons we have achieved our successful outcome. Thanks a lot guys.Linda B. ★★★★★ Thank you for the fantastic service and comfort you gave us during this unfortunate time. You always made our days more hopeful and brighter. We are thrilled with the result, and can't thank you enough. Appreciate the hard work!!Kyle T. ★★★★★ Braff Law goes the extra mile to help their clients. They treat you as a person instead of a paycheck. They fight for you and help you get the right care that you deserve. They are the best at what they do! 5 stars to the whole team at Braff.Harley L. ★★★★★ This is absolutely the best law firm around! There staff is outstanding and friendly. They will always go out of there way to take care of you and make sure you are happy. I highly recommend if in need of a result driven lawyer.Elliot J. ★★★★★ After I had my accident, I was very unaware what to do, what not to say to the insurance company, and how to proceed. One thing I learned is, never deal with the insurance company directly. If you want to get the maximum compensation for your injuries, call a personal injury attorney!! I'm very glad I called these guys over anyone else. They are experts at what they do!!!Harrison P. ★★★★★ In my opinion the most compassionate group of lawyers in California. Thank You for your help.
Where are our Personal Injury Law offices?
If you've experienced a bicycle accident in Gilroy, La Verne, Apple Valley, or San Clemente, our professional team is prepared to help. We are experts in handling all aspects of accident law and we're committed to making this journey less daunting for you. Allow us to deal with the legal challenges, so you can focus on your healing process. We'll carry the weight of the legal tasks, providing you the freedom to focus on your well-being.
Bicycle Injury Claims Most Frequently Asked Questions
Have your bicycle accident case reviewed for free
Schedule a Free Consultation with the California Personal Injury Lawyers at Braff Legal Group Today!
Our experienced injury lawyers have earned many noteworthy honors and accolades for their legal excellence, as well as dedicated customer service.
For anyone affected by a bicycle accident, this can be one of the most traumatic situations they will ever have to suffer. Regrettably, too many people go through life changing damages, or even death, as a consequence when another person's careless conduct is the cause of the incident.
Our injury law practice is open 24/7 to handle your legal inquiries. Contact us now a no-obligation no-cost case evaluation.