Your pain, our pursuit. Relentless dedication to your cause
Slip and Fall Accident Personal Injury Lawyers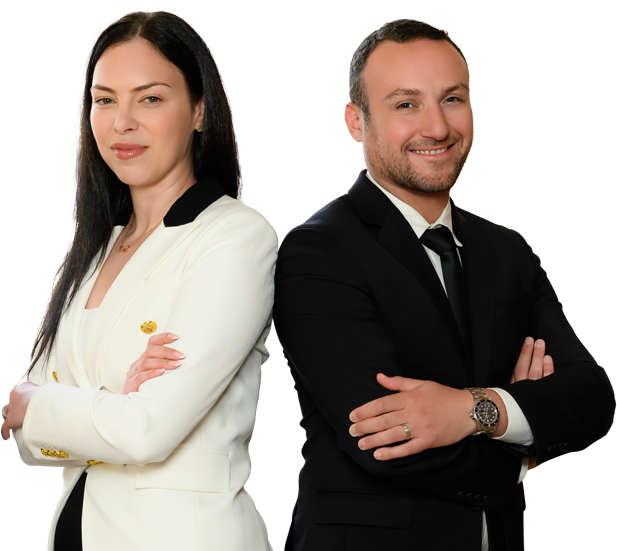 Navigating the aftermath of a slip and fall accident can be overwhelming. Serving the communities of San Clemente, Apple Valley, La Verne, and Gilroy, our skilled legal team is committed to guiding you every step of the way. We strive to secure rightful compensation for your injuries, tackling the complexities of California law with professionalism and precision. Let us bring clarity to your legal journey, so you can focus on regaining your strength and stability.
When you proceed legally against an insurance company or business, they'll do everything in their capacity to undermine or dispute your lawsuit. Our team of vehicle accident attorneys and injury attorneys will help you along the way to obtain the compensation you deserve.
At BL Accident Law, we offer no-cost legal consultation. We're here to help you decide what is best for you. Get your free claim review today.
Slip and Fall Accident Lawyers in Apple Valley, La Verne, Gilroy, San Clemente.
Life can sometimes be as unpredictable as a slip and fall accident, leaving you with injuries and uncertainties. Whether it's in Apple Valley, La Verne, Gilroy, or San Clemente, our dedicated team of lawyers is here to help. We understand that such incidents can create a whirlwind of questions and concerns. Our goal is to provide you with clear, straightforward legal advice, helping to bring some stability during these challenging times.
In the aftermath of a slip and fall, you may be dealing with physical discomfort, medical bills, and the stress of lost wages. It's not just about the immediate pain, but also the long-term impacts and recovery process. Our team is committed to helping you navigate these complexities, ensuring you get the compensation you deserve.
With our friendly and approachable legal team at your side, you can focus on your recovery while we handle the legal aspects. We will strive to make the legal process as easy as possible for you, providing guidance and support every step of the way. For a no-cost no-obligation case study, call us 24/7 or complete a Free Case Evaluation form on our website.
Free Slip and Fall Accident Consultation
Let our Slip and Fall Accident Lawyers Represent you
In California, if you've suffered a slip and fall accident due to someone else's negligence, you may be eligible for compensation. The party at fault, or their insurance company, should bear the expenses for your injuries, but engaging with insurance companies can be very tiring and stressful. We make sure to investigate every personal injury lawsuit individually to determine if you have a viable case and build the strongest lawsuit in your favor.
Can I File a Slip and Fall Accident Injury Case On My Own?
Absolutely, you could file a slip and fall accident case all by yourself. But, is it the best course of action? Most likely, it isn't. Personal injury law can be quite complex, especially for someone who isn't well experienced with it. Besides, negotiating with insurance companies isn't always straightforward. They usually aim to settle for the lowest amount possible.
Here's where our firm proves invaluable. Our team understands all the nuances of the law and can offer the guidance you need. We will handle negotiations with the insurance company on your behalf and are prepared to take your case to court if necessary. With our firm by your side, you increase your chances of receiving the full compensation you deserve.

How much does a Slip and Fall Lawyer cost?
We work on a contingency fee basis, which means you don't have to pay legal fees until we are successful with your injury case and you receive your settlement. Moreover, you could be qualified to get certain benefits from your insurance company which can lessen some financial strain resulting from your incident.
When you pursue legal recourse against an insurance company after an pedestrian accident, they'll do everything in their power to lessen or dispute your injuries. Our team of lawyers and injury attorneys will support you to secure the compensation you are entitled to. We cover all the fees associated with building your personal injury case. If we secure a judgment or compensation on your behalf, we will only charge a percentage of your compensation. In other words: we only get paid if and when we achieve compensation for you.
We are strategic, firm negotiators when handling unbending insurance companies. Allow our injury law professionals to protect you. The moment we're on your personal injury lawsuit, all you have to do is focus your attention on your recovery while we prepare the best case for you.
No matter if you're in Gilroy's quiet streets, the sunny shores of San Clemente, the desert heart of Apple Valley, or amidst La Verne's vibrant community, our commitment is the same we are here to help you navigate this tough time. Our injury law practice is ready all day and night to attend to your legal concerns. Contact us now for a no-obligation no-cost case evaluation.
How long does it take to settle a slip and fall injury claim in California?
The timeline for settling a slip and fall injury claim in California can vary widely based on several factors. Generally, it can take anywhere from a few months to several years. The specific timeline depends on the complexity of the case, the severity of the injuries, the clarity of fault, and the willingness of the involved parties to negotiate and settle.
In cases where the injuries are minor, liability is clear, and the insurance company is cooperative, a settlement can often be reached in a few months. However, if the injuries are severe, requiring extensive medical treatment, it's usually recommended to wait until the victim reaches 'maximum medical improvement' (MMI) before settling. This is the point at which the victim has recovered as fully as expected, allowing for a more accurate estimation of future medical costs and other damages.
Cases where liability is disputed, or the case involves a large corporation or government entity, can also take longer due to the increased complexity and the potential for a court trial.
While the desire for a quick settlement is understandable, it's essential to ensure that the settlement adequately covers all past and future costs related to the accident. Rushing the process could result in accepting a lower amount than what's deserved. Whether it's in San Clemente, Apple Valley, Gilroy, or in La Verne our personal injury lawyers specializing in slip and fall cases are ready to serve.Contact us now so we can provide guidance on these matters and help you with your legal case.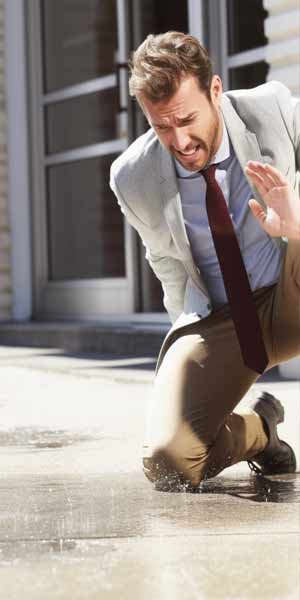 Linda B. ★★★★★ Thank you for the fantastic service and comfort you gave us during this unfortunate time. You always made our days more hopeful and brighter. We are thrilled with the result, and can't thank you enough. Appreciate the hard work!!Kyle T. ★★★★★ Braff Law goes the extra mile to help their clients. They treat you as a person instead of a paycheck. They fight for you and help you get the right care that you deserve. They are the best at what they do! 5 stars to the whole team at Braff.Harley L. ★★★★★ This is absolutely the best law firm around! There staff is outstanding and friendly. They will always go out of there way to take care of you and make sure you are happy. I highly recommend if in need of a result driven lawyer.Elliot J. ★★★★★ After I had my accident, I was very unaware what to do, what not to say to the insurance company, and how to proceed. One thing I learned is, never deal with the insurance company directly. If you want to get the maximum compensation for your injuries, call a personal injury attorney!! I'm very glad I called these guys over anyone else. They are experts at what they do!!!Harrison P. ★★★★★ In my opinion the most compassionate group of lawyers in California. Thank You for your help.
Where are our Personal Injury Law offices?
If you've had a slip and fall accident while in San Clemente, Gilroy, La Verne, or Apple Valley, our expert team stands prepared to assist. We're proficient in navigating the complexities of accident law and we're committed to making the process straightforward for you. Leave the legalities to us, and concentrate on your healing. With us handling the legal proceedings, you can direct your energy towards your recovery.
Slip and Fall Injury Claims Most Frequently Asked Questions
Have your slip and fall case reviewed for free
Schedule a Free Consultation with the California Personal Injury Lawyers at Braff Legal Group Today!
If you or a family member have experienced an injury due to another party's careless behavior, or if you've endured the heartbreaking loss of a loved one, reach out to us at Braff Legal Group at 888-304-5551. We recognize that selecting the right lawyer for your personal injury case isn't a decision to take lightly. That's why we pledge to offer exceptional support and open communication throughout your case.
We take care to investigate every claim individually to determine if you have a case and build the most robust case in your favor.
Our law firm is ready anytime to attend to your legal concerns. Get a no-obligation free case evaluation today.