Your pain, our pursuit. Relentless dedication to your cause
Dog Bite Personal Injury Lawyers in California
Dog Bite Accident Personal Injury Lawyer services, proudly serving the communities of Gilroy, San Clemente, La Verne and Apple Valley in California. We understand the physical and emotional trauma that a dog bite can cause, and our team of experienced attorneys is dedicated to helping you navigate the complex legal process. Our approachable and professional style ensures that you feel supported and informed every step of the way. Let us be your trusted advocate in securing the compensation you deserve for your injuries.
We will consistently stand by you and prioritize your health. We're devoted to fighting for the settlement you are entitled to. Our dedicated team is available any time of day or night to discuss your case with you! Arrange your free claim review now!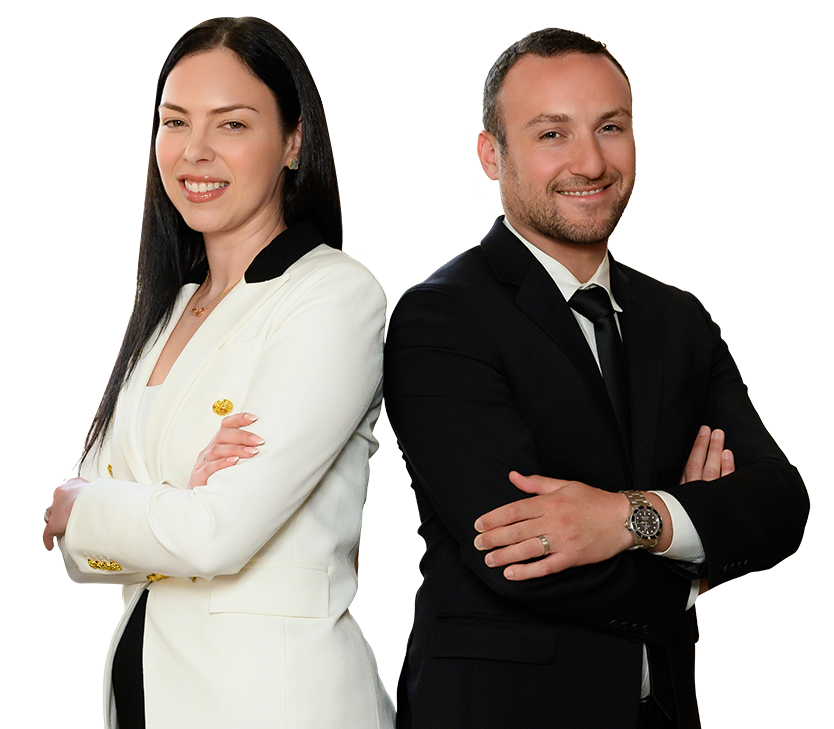 Dog Bite Lawyers in Apple Valley, La Verne, Gilroy, San Clemente
Dog bites can be frightening and may cause serious injury. If you've been a victim in Apple Valley, La Verne, Gilroy, or San Clemente, our expert team of lawyers is here to help. We are committed to supporting you through this difficult time, ensuring your legal rights are protected while you focus on healing. Reach out to us and let us handle the legal complexities so you can start the recovery process.
Coping with injuries, medical bills, and time off work can make life far more stressful. It's also easy to overlook the long-term effects of a dog bite, not knowing how deep the injury might be or how much everything will cost. Reach out to us and let us handle the legal complexities, so you can start the recovery process
Hire a personal injury law firm that will stands up and helps you get compensation that you deserve.
Free Dog Bite Accident Consultation
Why You Should Get Legal Representation?
In California, if you've been unfortunate enough to experience a dog bite caused by a pet owner's negligence, you could be entitled to compensation. The expenses related to your injuries should be covered by the owner's insurance company, but navigating the insurance claims process can often be a complex and frustrating task.
How Much Is my Dog Bite Accident Injury Case Worth?
Assessing the value of a dog bite accident injury case involves many different factors, and each case is unique. There isn't a universal figure that applies to all situations. The worth of your case could depend on several aspects including:
The severity of your injury: This includes physical wounds, potential for scarring or disfigurement, and any long-term disability caused by the bite.

Medical Expenses: The costs of immediate medical treatment, surgery if required, future medical costs for ongoing treatment, or rehabilitation are considered.

Lost Wages: If your injury has led to time off work, loss of income can be a part of the claim.

Emotional distress: Dog bite incidents can lead to emotional trauma, which is also considered.

Pain and Suffering: The physical pain and emotional suffering you experienced as a result of the dog bite are taken into account.
The behavior of the dog owner and any previous incidents involving the same dog can also play a role in determining case value. Given these complexities, it's advisable to consult with a knowledgeable personal injury attorney who can help evaluate your case, negotiate with insurance companies, and guide you through the legal process.
Remember, every situation is different. So, it's really important to get advice from a professional who knows your specific needs. Our firm has established offices in San Clemente, La Verne, Gilroy, and Apple Valley to better serve you. We're close to home, ready to offer you personalized and professional legal advice with your dog bite accident when you need it most. We're here to help you understand what your case could potentially be worth. For a no-cost no-obligation lawsuit, reach out to us any time or complete a Complimentary Case Evaluation form on our website.
What types of compensation might I be entitled to after a dog bite?
Dog bite incidents can be traumatic, often resulting in both physical and emotional harm. In the aftermath, you may be entitled to various types of compensation under California law. Here are a few examples:
Medical Expenses: These include costs for any treatment related to the dog bite, such as emergency room visits, hospital stays, surgeries, medications, and future medical expenses for any ongoing care.

Lost Wages: If your injuries from the dog bite caused you to miss work, you may be able to recover lost income. If the injuries lead to a reduction in your ability to earn in the future, you might also claim for loss of earning capacity.

Pain and Suffering: These damages compensate for the physical pain and emotional distress experienced as a result of the dog bite. This can also include compensation for any fear, anxiety, depression, or post-traumatic stress disorder (PTSD) that resulted from the incident.

Property Damage: If the dog bite incident resulted in damage to your property (like clothing, glasses, or jewelry), you may be able to recover the cost of these items.

Punitive Damages: While not common, punitive damages may be awarded in cases where the dog owner's behavior was particularly egregious or reckless.
Every case is unique, so it's essential to consult with a specialized personal injury attorney who understands the nuances of California's dog bite laws to ensure you receive the full compensation you deserve. Our firm has created a network across California, with offices in San Clemente, Gilroy, Apple Valley, and La Verne. We're your neighborhood legal experts, always ready to offer comprehensive and compassionate advice. Believe in us to be there whenever you require help the most. We are at your service any time to discuss your injury lawsuit. You do not pay us a single penny until a settlement is achieved on your behalf. Contact us right now for a no-cost case consultation.
Who pays for a dog bite in California?
In California, responsibility for a dog bite generally falls on the dog's owner. This is due to the state's strict liability statute pertaining to dog bites, specifically 
Civil Code Section 3342
. This law states that the owner of a dog is liable for damages if their dog bites someone who is either in a public place or lawfully in a private place, regardless of whether the dog has been vicious before or if the owner knew about such viciousness.
The dog owner's homeowner's or renter's insurance policy typically covers dog bite liability expenses, up to the limits of the policy. However, if the owner does not have insurance, or if the insurance does not cover the full extent of the damages, the victim may have to seek compensation directly from the dog's owner. In certain circumstances, others may also be held liable, such as landlords if they knew the dog was dangerous and didn't take reasonable steps to ensure the safety of others.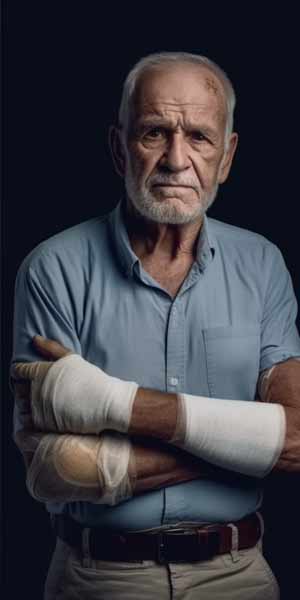 Linda B. ★★★★★ Thank you for the fantastic service and comfort you gave us during this unfortunate time. You always made our days more hopeful and brighter. We are thrilled with the result, and can't thank you enough. Appreciate the hard work!!Kyle T. ★★★★★ Braff Law goes the extra mile to help their clients. They treat you as a person instead of a paycheck. They fight for you and help you get the right care that you deserve. They are the best at what they do! 5 stars to the whole team at Braff.Harley L. ★★★★★ This is absolutely the best law firm around! There staff is outstanding and friendly. They will always go out of there way to take care of you and make sure you are happy. I highly recommend if in need of a result driven lawyer.Elliot J. ★★★★★ After I had my accident, I was very unaware what to do, what not to say to the insurance company, and how to proceed. One thing I learned is, never deal with the insurance company directly. If you want to get the maximum compensation for your injuries, call a personal injury attorney!! I'm very glad I called these guys over anyone else. They are experts at what they do!!!Harrison P. ★★★★★ In my opinion the most compassionate group of lawyers in California. Thank You for your help.
Where are our Personal Injury Law offices?
Have you been bitten by a dog in Apple Valley, San Clemente, Gilroy, or La Verne? Our skilled team is here to assist. We are adept at navigating the intricacies of accident law and we strive to demystify this process for you. Leave the legal issues to us, so your primary concern can be your recovery. We'll take care of the legal process, giving you the chance to center your attention on your recovery.
Dog Bites Injury Claims FAQ
Compensation amounts can vary widely based on a range of factors. These factors include the severity and nature of the injuries, the amount of medical expenses incurred, any loss of income, the extent of pain and suffering, and the specifics of the case, among other things.
Therefore, while some cases may result in compensation in the thousands of dollars, others, particularly those involving severe injuries, can result in awards in the hundreds of thousands or even millions of dollars. It's important to work with an experienced personal injury attorney who can evaluate your case, guide you through the process, and work to ensure you get the maximum compensation to which you're entitled.
We work tirelessly in our efforts to ensure that our clients and their loved ones are given the settlement, attention and support that they deserve. We proudly serve as your advocate and confidential counsellor maneuvering through the complex legal, medical-related and insurance challenges associated with your recovery.
Our personal injury law office is ready 24/7 to address your legal concerns. Contact us now for a no-obligation free case consultation.
In California, proving a dog bite claim often involves the following steps:
Identify the Owner: The dog's owner is usually the responsible party in a dog bite claim. Gather all necessary details to accurately identify and locate the dog's owner.
Document the Incident: Document everything about the incident as soon as possible. This includes the time and place of the incident, the circumstances leading up to the bite, and any witnesses. Photographic evidence of the bite and the scene can also be incredibly valuable.
Seek Medical Attention: Seek immediate medical treatment for your injuries, even if they initially appear minor. The medical records serve as key proof of the injuries sustained and the costs incurred.
Report the Incident: Report the incident to local animal control or another relevant local authority. This ensures there's an official record of the incident and may help discover if the dog has a history of biting.
Follow California's Dog Bite Statute: Under California Civil Code Section 3342, the owner of a dog is liable if their dog bites someone in a public place or while lawfully in a private place, regardless of the dog's prior viciousness. Therefore, you must demonstrate that you were bitten without trespassing and that you did not provoke the dog.
Consult an Experienced Law Firm to Help You with Your Specific Case: An experienced personal injury attorney can be crucial in helping gather evidence, build a strong case, and navigate the legal process. Achieving the optimal compensation for your injury lawsuit requires a tenacious injury lawyer capable of outthinking the insurance company.
Remember, every case is unique, so the specific elements needed to prove a dog bite claim in California may vary based on the circumstances. Deciding on the correct personal injury lawyers is a vital choice that will have a major effect on your capacity to obtain the compensation you deserve.
In California, even if a dog owner claims that their pet has never been aggressive before, it does not absolve them of liability in the event of a dog bite. This is due to California's strict liability statute found in Civil Code Section 3342.
According to this statute, the owner of a dog is held liable for damages if their dog bites someone in a public place or lawfully in a private place, regardless of the dog's prior behavior or the owner's knowledge of such behavior. This means that even if the dog has never bitten someone before or shown signs of aggression, the owner is still usually held responsible for the dog bite.
Have your dog bite accident case reviewed for free
Schedule a Free Consultation with the California Personal Injury Lawyers at Braff Legal Group Today!
One of the most frequent challenges in dog bite injuries is dealing with the insurance claims. We can assist you to work through this intricate system, offering you the peace of mind of knowing that an expert is advocating on your behalf.
From the moment you enter our injury office, you are not simply a case number, you are our primary focus. It is our outstanding legal results and personal attention that differentiates us from other personal injury lawyers, which is why our customers recommend us to their friends and families.
Our personal injury law office is ready all day and night to handle your legal concerns. Contact us now for a no-strings-attached no-cost case review.