Your pain, our pursuit. Relentless dedication to your cause
California Car Accident Personal Injury Lawyers
If you've been involved in a car accident, the aftermath can be overwhelming. Dealing with injuries, car repairs, and insurance companies can take a toll on anyone. That's where our car accident personal injury firm steps in. We're here to take the load off your shoulders and help you get the compensation you deserve for your injuries and losses.
One of the most frequent challenges for those that are hurt in a Motor Vehicle Accident (MVA), is managing the insurance claims. We can assist you to work through this intricate system providing and provide you the peace of mind that comes with being aware that someone is advocating on your side.
Our experienced car accident personal injury lawyers are skilled at fighting for the rights of accident victims. We'll work diligently to understand the specifics of your case, gather evidence, and negotiate with insurance companies on your behalf. We're here to guide you through the legal maze, so you can focus on your recovery and getting your life back on track.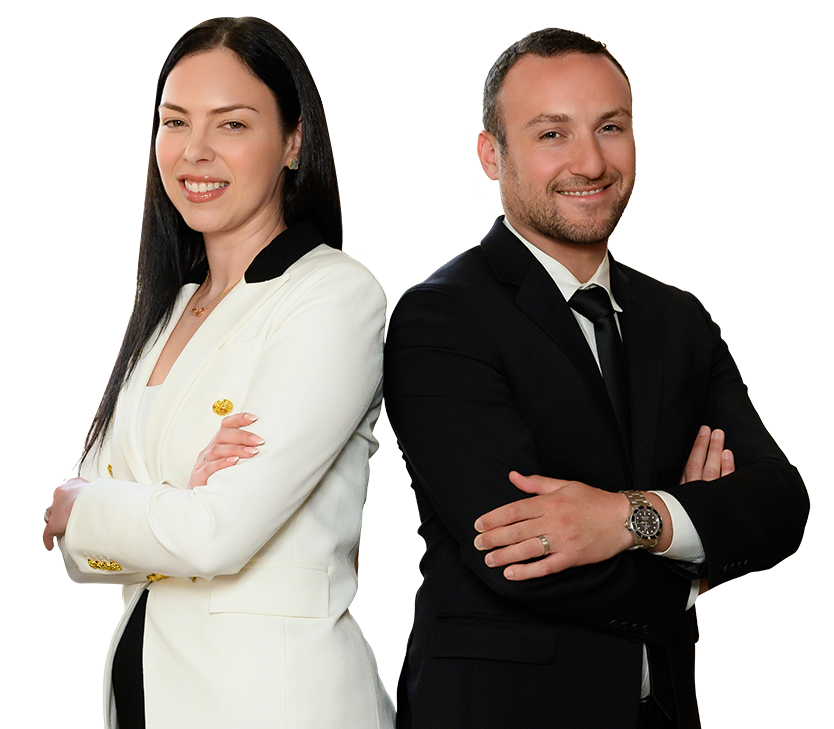 Car Accident Lawyers in Gilroy, La Verne, Apple Valley and San Clemente
Every year in California, thousands of people find themselves involved in car accidents. The aftermath of a car accident can be incredibly overwhelming, especially when trying to navigate the complicated world of insurance claims, medical bills, and personal injuries. At Braff Accident Attorney Law, our team of experienced personal injury lawyers specializes in handling car accident cases to ensure that you receive the compensation you deserve.
Car accidents can leave individuals and families in a state of shock and confusion. Dealing with injuries, vehicle damages, and lost wages can make the situation even more distressing. Many people often underestimate the long-term consequences of a car accident and may not realize the extent of their injuries or the costs involved.
If you have been injured, it is imperative that you get in touch with our law office and consult with one of our personal injury lawyers prior to speaking to an insurance company adjuster. Contact our Personal Injury Law Group now for a Free Consultation today.
Free Car Accident Consultation
Why Pursue the Other Driver's Insurance Company?
In California, if you've been involved in a car accident caused by another driver's negligence, you may be entitled to compensation for your injuries and damages. The at-fault driver's insurance company is responsible for covering these expenses, but dealing with insurance companies can be a frustrating and time-consuming process.
Common Types of Vehicle Accidents in Los Angeles, CA
At Braff Accident Attorney, with offices conveniently located in La Verne, Apple Valley, San Clemente, and Gilroy, we believe that knowledge is power. Understanding the various types of car accidents that occur in California can help you stay aware and proactive while driving. 
As a personal injury law firm specializing in car accident cases, we've witnessed firsthand the consequences of these accidents on our clients' lives. By familiarizing yourself with the common car accident scenarios, you can take essential steps to minimize risks and ensure the safety of yourself and others on the road. In the following list, we provide an overview of the typical car accidents that Californians tend to encounter.
Rear-end collisions

Head-on collisions

Side-impact (T-bone) collisions

Sideswipe accidents

Rollover accidents

Single-vehicle accidents

Multi-vehicle pile-ups

Intersection accidents
Hit-and-run accidents

Vehicle-into-pedestrian accidents

Vehicle-into-bicycle accidents

Vehicle-into-motorcycle accidents

Wrong-way driving accidents

DUI-related accidents

Distracted driving accidents

Speeding-related accidents
Fatigued driving accidents

Weather-related accidents

Work zone accidents

Teen driver accidents

Uninsured/Underinsured accidents

Animal-related collisions

Chain reaction accidents

Vehicle malfunction accidents
Why do you need a Car Accident Lawyer in California?​
At The BL Law Firm, also known as Braff Accident Attorneys, our legal team possesses deep knowledge of California's specific laws and regulations related to motor vehicle accidents. Our expertise allows us to thoroughly investigate the incident, gather compelling evidence, and construct a persuasive case to establish the other party's fault-ensuring our clients in San Clemente, Gilroy, Apple Valley and La Verne receive the just compensation they deserve.
Can I File a Motor Vehicle Accident Lawsuit On My Own?​
You can definitely file a MVA (motor vehicle accident) on your own, but having your back covered by a specialized car accident law firm like Braff Accident Attorneys in California is a strategic move. It's not just about achieving better compensation, it's about gaining peace of mind in a stressful situation. With Braff Accident Attorneys by your side, you can focus on your recovery, knowing that we are vigilantly securing justice for you.
How Much Is a Car Accident Injury Case Worth?​
The worth of a car accident injury case hinges on several key factors such as medical expenses, loss of earnings, property damage, pain and suffering, and potentially, punitive damages. Each of these elements contributes differently to the final compensation value, depending on the unique circumstances surrounding your case.
At The BL Law Firm, we specialize in meticulously examining every detail of your situation to ensure you receive the maximum compensation you're entitled to. Reach out to us for a free consultation to discuss your specific car accident injury case and explore the best legal options available to you.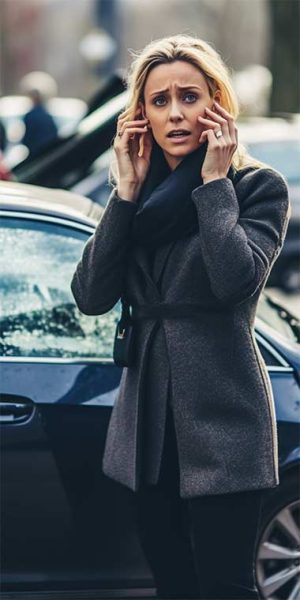 Adriana R. ★★★★★ Very helpful quick response thank you!Annie M. ★★★★★ I have nothing but good things to say about this team at Braff Law. They are very professional, caring and reliable attorneys. I never doubted their abilities through this difficult process and would recommend their firm to family and friends. Keep up the great work!Isaac F. ★★★★★ I saw some great reviews for Braff Injury Law Firm online and decided to hire them for my case. Thank you to Elan for his work.Arnold R. ★★★★★ Braff Injury Law Firm and Oliver were able to get me a fair settlement in my pedestrian accident case. Thank you for your help.Nela L. ★★★★★ You guys are a blessing in my life. Probable one of the best injury lawyers one can find. They have taken my case and made it "personal" for them which is for sure one of the reasons we have achieved our successful outcome. Thanks a lot guys.Linda B. ★★★★★ Thank you for the fantastic service and comfort you gave us during this unfortunate time. You always made our days more hopeful and brighter. We are thrilled with the result, and can't thank you enough. Appreciate the hard work!!Kyle T. ★★★★★ Braff Law goes the extra mile to help their clients. They treat you as a person instead of a paycheck. They fight for you and help you get the right care that you deserve. They are the best at what they do! 5 stars to the whole team at Braff.Harley L. ★★★★★ This is absolutely the best law firm around! There staff is outstanding and friendly. They will always go out of there way to take care of you and make sure you are happy. I highly recommend if in need of a result driven lawyer.Elliot J. ★★★★★ After I had my accident, I was very unaware what to do, what not to say to the insurance company, and how to proceed. One thing I learned is, never deal with the insurance company directly. If you want to get the maximum compensation for your injuries, call a personal injury attorney!! I'm very glad I called these guys over anyone else. They are experts at what they do!!!Harrison P. ★★★★★ In my opinion the most compassionate group of lawyers in California. Thank You for your help.
Where are our Car Accident Injury Law offices?
If you are located in Apple Valley, San Clemente, Gilroy, or La Verne and have been involved in a car accident, our team is ready and willing to help. We know all the ins and outs of accident law and we're here to make it simple for you. Let us worry about the legal stuff, so you can focus on getting better. Let us shoulder the burden of the legal process while you focus on your recovery.
Car Accident Injury Claims Most Frequently Asked Questions
Have your car accident case reviewed for free
Schedule a Free Consultation with the California Personal Injury Lawyers at Braff Legal Group Today!
If you or a loved one has suffered an injury due to someone else's negligence, or if you've tragically lost a family member, contact us at Braff Legal Group at 888-304-5551. We understand that choosing the right attorney for your personal injury case can be a challenging decision, and that's why we're committed to providing exceptional service and communication throughout your case.
When you choose Braff Legal Group, you gain access to a dedicated team of legal professionals with a proven track record of success. Allow us to focus on your case, while you concentrate on healing and rebuilding your life. Reach out to us today and let us help you secure the justice and compensation you deserve.