Your pain, our pursuit. Relentless dedication to your cause
Motorcycle Accident Personal Injury Lawyers in California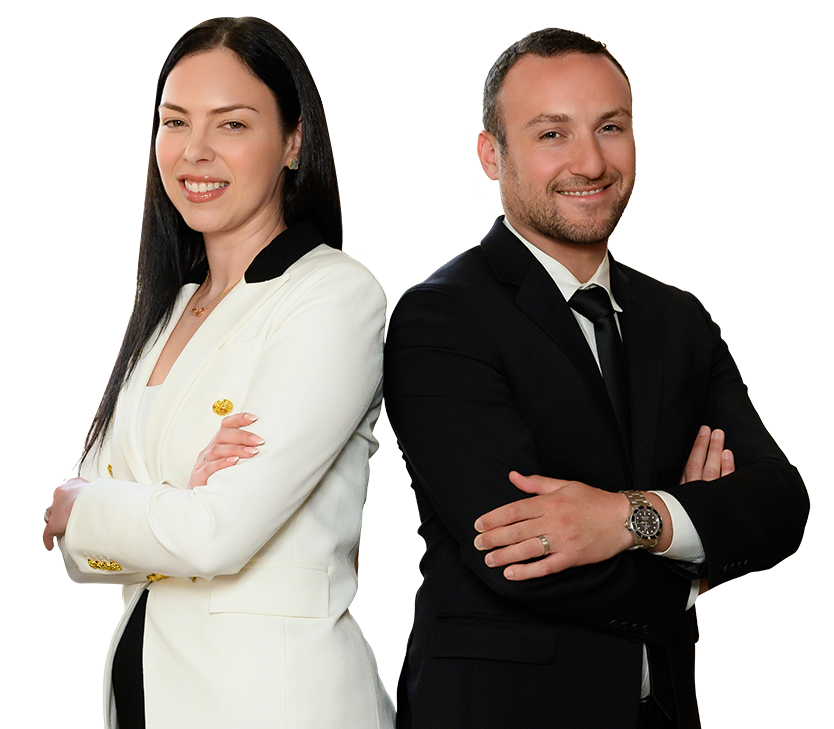 When the freedom of the open road in California turns into an unfortunate motorcycle accident, our dedicated legal team in San Clemente, Gilroy, La Verne, and Apple Valley steps in. We provide comprehensive legal support, committed to pursuing the justice and compensation you deserve. Through clear communication and compassionate guidance, we navigate complex legal terrain, allowing you to focus on your recovery. Ride on with confidence, knowing we are at your side.
Our personal injury law firm has assisted countless clients, retrieving more than $150 million in verdicts and settlements on their behalf. We have a reputation for prevailing in even the most complicated cases! 
Our personal injury law firm is accessible anytime to handle your legal concerns. Contact us now for a no-strings-attached, no-cost case consultation.
Motorcycle Accident Lawyers in Gilroy, Apple Valley, La Verne, San Clemente.
For the motorcycle enthusiasts riding through the famed garlic fields of Gilroy, an unfortunate accident can be a distressing experience. We understand how your love for the open road can suddenly turn into a complex legal situation. Our team of dedicated lawyers is here to provide comprehensive legal assistance, helping you understand your rights and guiding you through the process, one step at a time.
In the scenic vistas of Apple Valley, motorcycle accidents can turn an enjoyable ride into a painful ordeal. Dealing with injuries, damage to your motorcycle, and missed work can be a daunting task. But, you don't have to face it alone. Our expert legal team is equipped to handle the intricacies of your case, ensuring you receive the compensation you deserve, while you focus on your recovery.
Whether you're cruising through the historical town of La Verne, or enjoying a ride along the beautiful coast of San Clemente, we understand that motorcycle accidents can happen anywhere and can significantly impact your life. We are committed to providing robust legal support and clear, understandable advice to victims. Our friendly team of lawyers stands ready to protect your rights and help you navigate this difficult period. We're here to support your journey back to the open road.
Free Motorcycle Accident Consultation
Why Pursue the Other Driver's Insurance Company?
Being involved in a motorcycle accident in California due to another driver's recklessness can entitle you to compensation for your injuries and losses. The driver at fault, or their insurance company, is expected to cover these costs. However, interacting with insurance companies can be a tiring and stressful process. Let us do it for you.
Common Types of Motorcycle Accidents in California
Motorcycling is a popular mode of transportation and recreation in California, offering an exhilarating experience and efficient mobility. However, it comes with its share of risks. Understanding the most common types of motorcycle accidents in the region is crucial in helping riders stay vigilant and prepared. We've planted roots in four different cities: Gilroy, Apple Valley, La Verne, and San Clemente. Our widespread presence allows us to be readily available for you, providing reliable legal aid whenever you require. Here's a list to provide insights into the typical scenarios where accidents occur, reinforcing the importance of safety precautions and defensive riding strategies.
Left Turn Accidents
This happens when a car makes a left turn without noticing an oncoming motorcycle.
Lane Splitting Accidents
These occur when motorcycles ride between lanes of slow-moving or stopped traffic.
Rear-End Accidents
These accidents occur when a vehicle hits a motorcycle from behind.
Speeding Accidents
Accidents caused by either the motorcyclist or another driver exceeding the speed limit.
Drunk Driving Accidents
These accidents happen when a driver or motorcyclist operates their vehicle under the influence of alcohol or drugs.
Hit and Run Accidents
These are accidents where the responsible party flees the scene without providing their details or assisting the injured party.
Accidents Involving Road Hazards
These can occur due to potholes, slick roads, uneven lanes, or debris on the road.
Head-On Collisions
These occur when a car or truck collides head-on with a motorcycle, often with devastating consequences.
How long do I have to file a lawsuit after a motorcycle accident in California?
In California, the statute of limitations, or the time limit to file a lawsuit after a motorcycle accident, is generally two years from the date of the accident. This time frame applies to personal injury claims, including those for motorcycle accidents. If you fail to file your lawsuit within this two-year period, you may be barred from pursuing compensation for your injuries.
However, if the accident resulted in a death, a wrongful death claim must be filed within two years from the date of death, which may not be the same as the date of the accident.
Also, if your claim is against a government entity (for example, if your accident was due to a poorly maintained road), you have only six months from the date of the accident to file a claim.
Because every case is unique, and different factors can affect these time frames, it's important to seek legal advice as soon as possible after a motorcycle accident to ensure your rights are protected. Our presence in California is wide and welcoming, with law offices in Gilroy, San Clemente, Apple Valley, and La Verne. We're close by to provide immediate legal assistance whenever you need it. Contact our experienced motorcycle injury lawyers to help you with your injury case.
How can I determine who's at fault in a motorcycle accident?
Determining who's at fault in a motorcycle accident can often be a complex task. It involves understanding traffic laws, examining the accident scene, evaluating vehicle damage, and reviewing any available witness statements or police reports. The rider's actions, the actions of other drivers involved, and even the road conditions at the time of the accident all play a part in determining fault.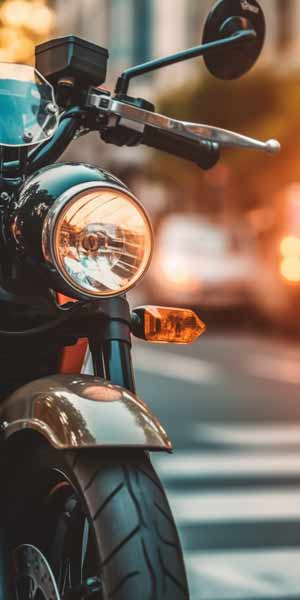 Linda B. ★★★★★ Thank you for the fantastic service and comfort you gave us during this unfortunate time. You always made our days more hopeful and brighter. We are thrilled with the result, and can't thank you enough. Appreciate the hard work!!Kyle T. ★★★★★ Braff Law goes the extra mile to help their clients. They treat you as a person instead of a paycheck. They fight for you and help you get the right care that you deserve. They are the best at what they do! 5 stars to the whole team at Braff.Harley L. ★★★★★ This is absolutely the best law firm around! There staff is outstanding and friendly. They will always go out of there way to take care of you and make sure you are happy. I highly recommend if in need of a result driven lawyer.Elliot J. ★★★★★ After I had my accident, I was very unaware what to do, what not to say to the insurance company, and how to proceed. One thing I learned is, never deal with the insurance company directly. If you want to get the maximum compensation for your injuries, call a personal injury attorney!! I'm very glad I called these guys over anyone else. They are experts at what they do!!!Harrison P. ★★★★★ In my opinion the most compassionate group of lawyers in California. Thank You for your help.
Where are our Personal Injury Law offices?
For those in San Clemente, Gilroy, La Verne, or Apple Valley who have suffered a motorcycle accident, our dedicated team is ready to step in. We have deep knowledge of accident law and aim to make it easy for you. Let us tackle the legal complications, leaving you to concentrate on getting back to health. We'll shoulder the burden of the legalities, allowing you to channel your energy into your recuperation.
Motorcycle Accident Injury Claims Frequently Asked Questions
Have your motorcycle accident case reviewed for free
Schedule a Free Consultation with the California Personal Injury Lawyers at Braff Legal Group Today!
Backed by decades of experience, our reliable group of injury lawyers is committed to assisting the injured receive the compensation they deserve. We provide our legal services on a contingency fee arrangement, which allows us to put our clients first and ensures that you will not have to pay us any amount unless we are victorious with the case and obtain for you a favorable verdict or settlement.
Deciding on the appropriate personal injury law firm is a critical decision that will have a substantial influence on your capability to receive the compensation you are entitled to.
Count on us to be there whenever you are in need of help the most. We are ready anytime to discuss your lawsuit. You don't pay us a single penny unless a settlement is made on your behalf. Reach out now for a free case study.